Logs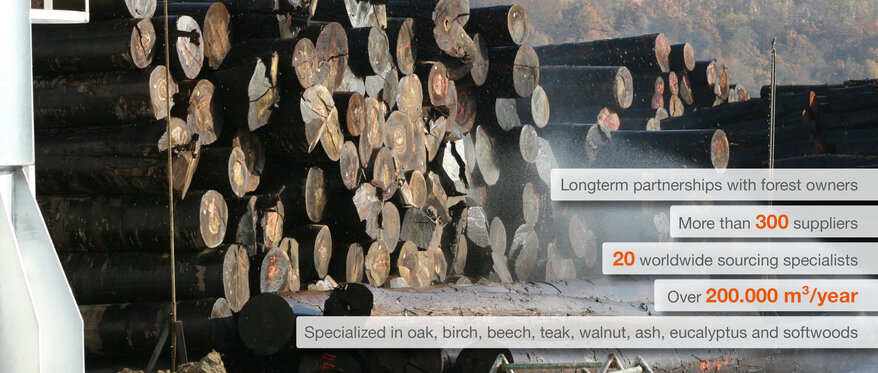 The JAF Group is organized locally in Europe, where timber resources grow. We accompany the value creation chain from logs from forestry to cutting and production to sales. Additionally, we have long-term partnerships with forest owners and more than 300 suppliers. Whether logs or industrial timber – we buy and sell every species of tree as well as every assortment that comes from logging.
Sawn Timber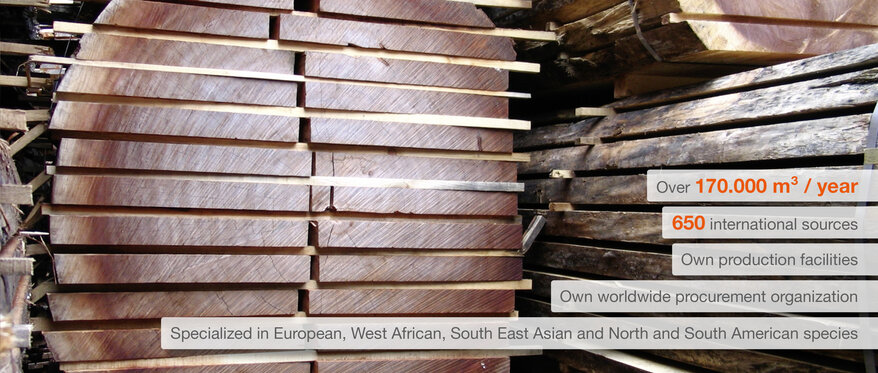 Our sawmills process high-quality logs from all over Europe – especially oak, ash, beech, cherry wood, and maple. We also produce special thicknesses and fix dimensions of sawn timber for our customers' specifications.
We guarantee availability at short notice in all our sales outlets. Besides, we procure any timber for our customers' special needs: from tonewood to industrial specifications such as frieze and squared timber.
Our service: absolute precision work
Sawmilling

Sawing takes place in our sawmill on ultramodern machines in Austria and Romania. We produce both fixed dimensions and special thicknesses.
Thermo modifying

Logs are carefully processed using special steaming or boiling, and by request timber can also be thermally modified.
Grading

We grade our European timber into three main quality specifications for different customer requirements. We can also select several specifications from the imported hard wood timber to our customers' requirements.
Cut to size and planing

At our processing centers, we also supply customized solutions in different dimensions and profiles.