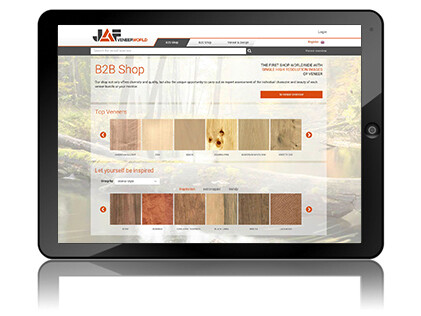 The first online shop with single high resolution images of veneer worldwide
Our veneer online shop does not only offer diversity and quality but also the unique opportunity to carry out an expert assessment of the individual character, and beauty of each veneer bundle at your monitor.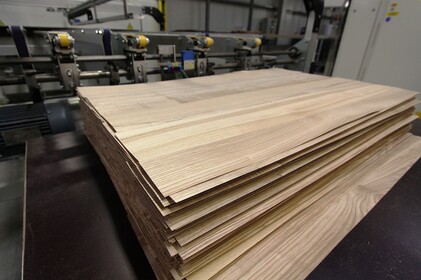 Our veneer production
The veneer's journey to the digital web shop starts in Braşov, Romania, the Eldorado for European hard and soft wood. Here the JAF Group has operated a sawmill and veneer mill of its own since 2007 under the name J.F.FURNIR.
In the 10.000 m² timber stockyard, precious round timber of almost every type and quality of the wood is stacked – mainly from Europe, but also from Africa, Asia, North and South America. Around 30.000 solid cubic meters of wood are processed here every year for specific customer orders.
The technical core
State-of-the-art systems engineering can be found here in all areas: the first stage of all production processes in the plant is the use of the high performance Bongioanni band saw ("1600"). In the ultra-modern thermal chamber the sawn timber is modified at high temperatures and at the same time the oxygen content is reduced – thus making it durable for outdoor use in all weathers.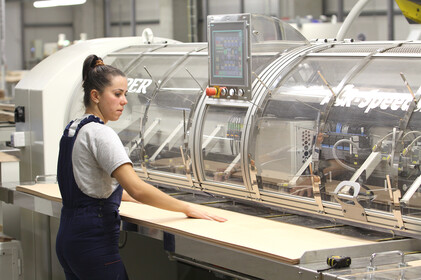 Quality in technology, quality in know-how
15 million square meters of veneer, 190 types of wood and around 1.0 million veneer-surfaces can be expertly assessed. Every unique front and rear surface is shown in high-resolution images. In a matter of seconds, you can find the perfect choice for you and your client. All of this on our innovative www.veneer-world.com platform.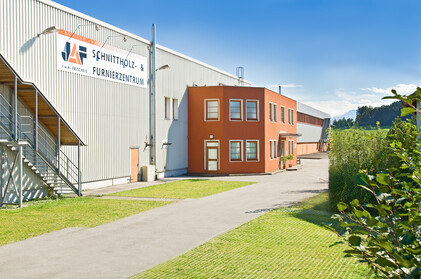 Veneer distribution centers
In addition to our location in Braşov, we also carry large veneer stocks in our distribution centers globally:
one major warehouse for specialty veneers in the heart of Europe, in Aupoint - Salzburg, for central European coverage
one warehouses in HCMC in Vietnam for the South-East Asian supply