70 years of experience
Only when you know your roots and firmly anchor them, you can spread your wings and grow steadily. Behind JAF there are seven decades of experience in wood. Based on three continents, 18 countries and 59 branches, JAF is a globally active and leading Central European wholesaler of timber and derived wood products today.
Local roots with a global reach
We are regional and international – and you can benefit from both: with our branches we are represented locally right on the spot, and are thus especially well informed about market circumstances. Our strong regional connections enable us to respond faster and more flexibly.
Internationally, we have access to the best procurement markets and can take advantage of the opportunities of a global group, such as international know-how about the various markets, the exchange of experience amongst specialists, etc. And naturally we are right there on the spot where trends develop and product innovations are introduced, whether this is in Austria or Eastern Europe.
Tailormade services for our customers
JAF has long-term relationships at every link in the supply chain, from forest and sawmills to final processing, based on trustworthiness and personal customer service. We set high quality standards not just for our products, but also for our customer service. You will not just receive your goods from us – our "all-round satisfaction package" definitely includes more: not just sales conversations, but advice from experts, exemplary logistics and warehousing, additional services from cutting to size and edging through to furniture components, and much more. Because we are not satisfied until you are.
Furthermore the JAF Group is an owner-managed company whose word is its bond – from the local field sales employee right through to the CEO. Decisions are made in-house, and not by groups of external shareholders – which means they also take place quickly and independently. One company, one word.
Our Business divisions

Wholesale | Distribution
We are the leading partner for timber and timber products in Central Europe. An extensive branch network, an enormous product range, and around 20.000 articles always stocked are the keys to speedy delivery.

Production
Regardless of whether it's veneered, sawn or profile timber, decking or heat-treated timber. The modern production facilities of J.F.FURNIR in Romania allow the JAF Group to define new benchmarks in terms of quality and service.

Back-to-back Business
We offer top-performance logistic solutions in container imports and also distributes goods directly from the producer to the customer. Customers benefit from our many years of experience in international trading and logistics.
Building and living with wood
Our wholesale product range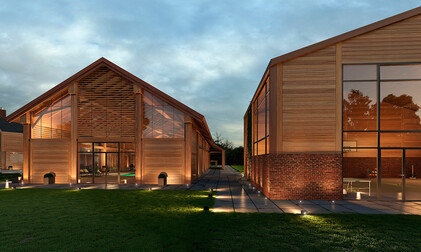 Building with wood
This business division concentrates on timber construction and therefore includes a full range of products for construction, cladding, and garden-related purposes.
Construction panels
Timber products
Decking
Cladding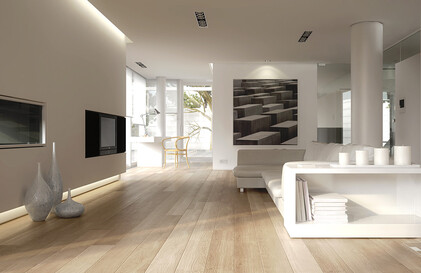 Living with wood
This business division covers all products and services for indoor solutions, i.e., for furniture and interior design, with a strong focus on the downstream processing industry.
Decorative panels
Veneers
Floors & doors
Walls & ceilings
Over 70 years of professional competence
Our History at a glance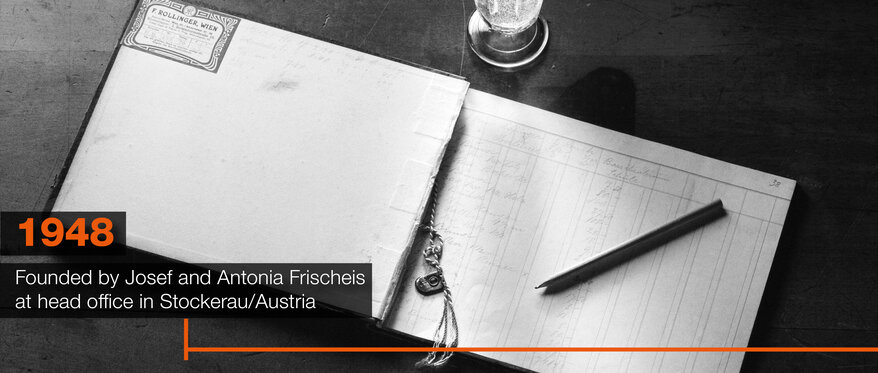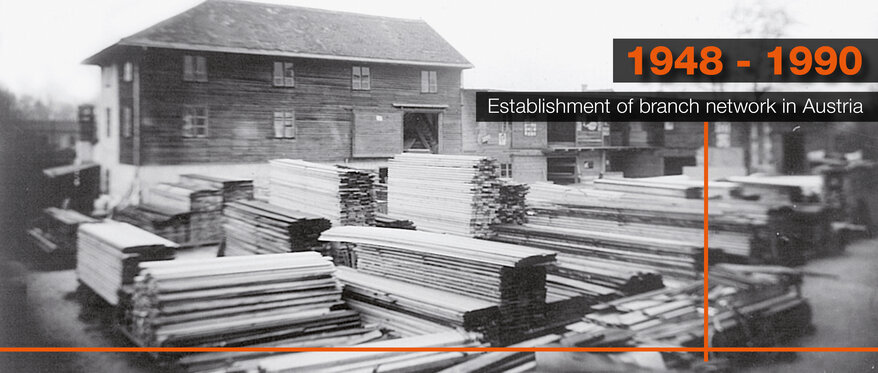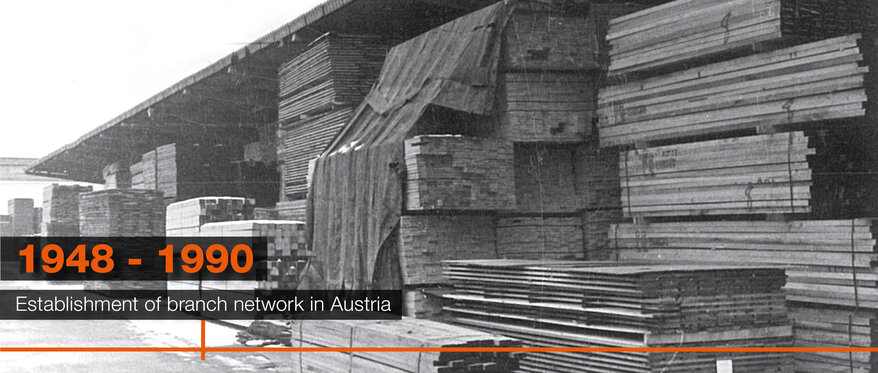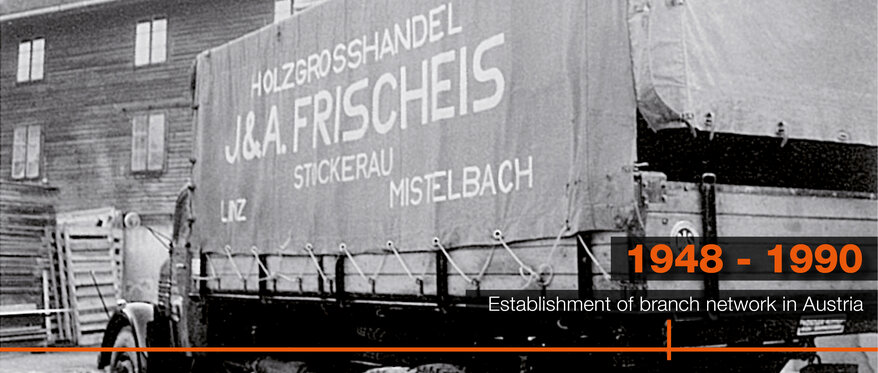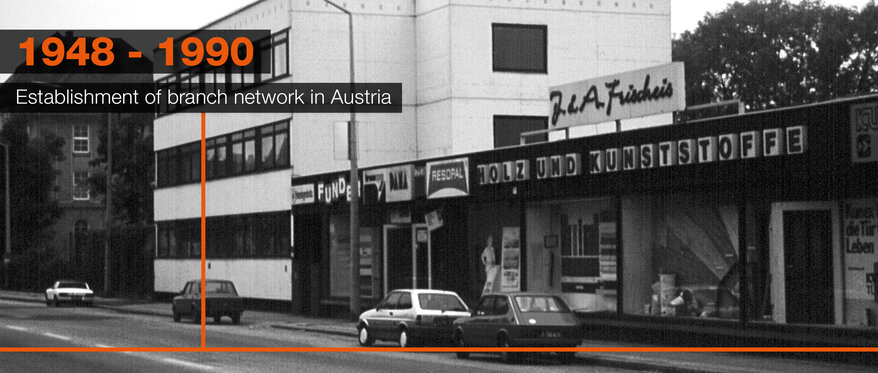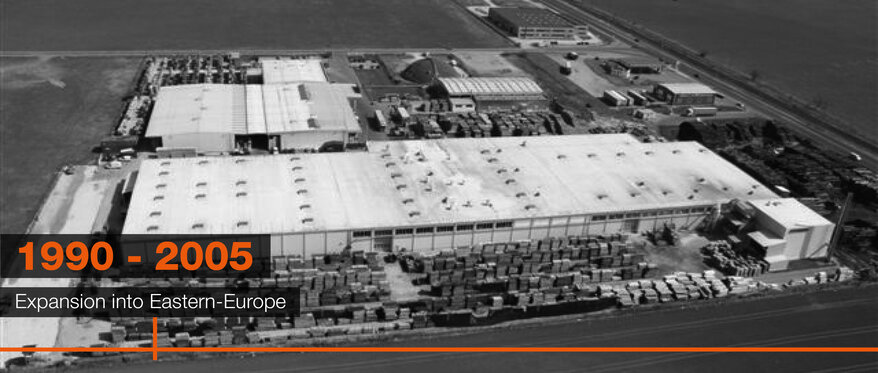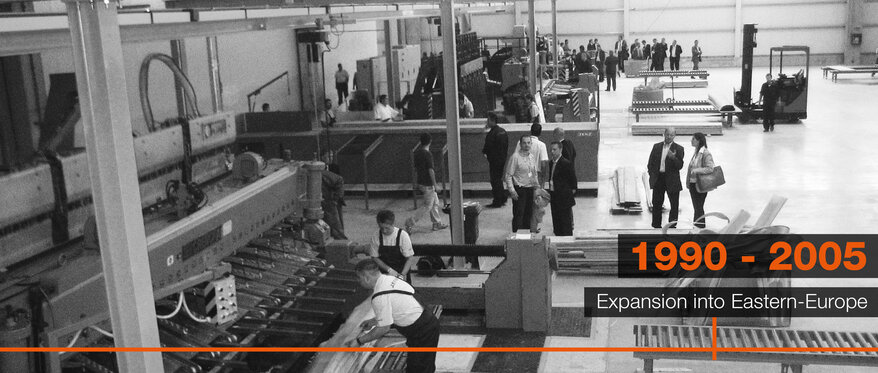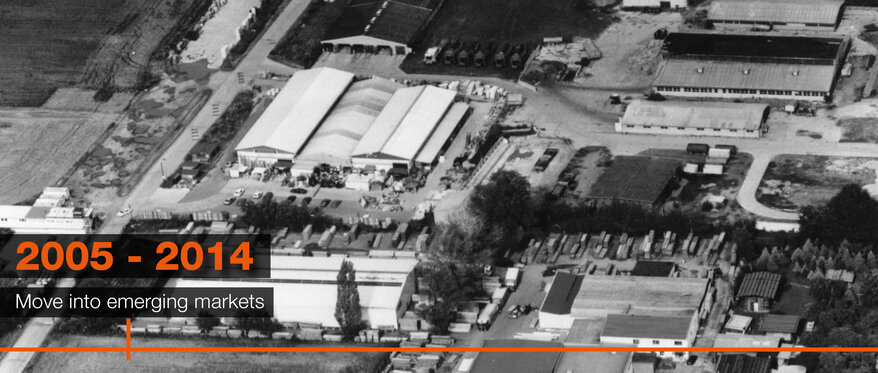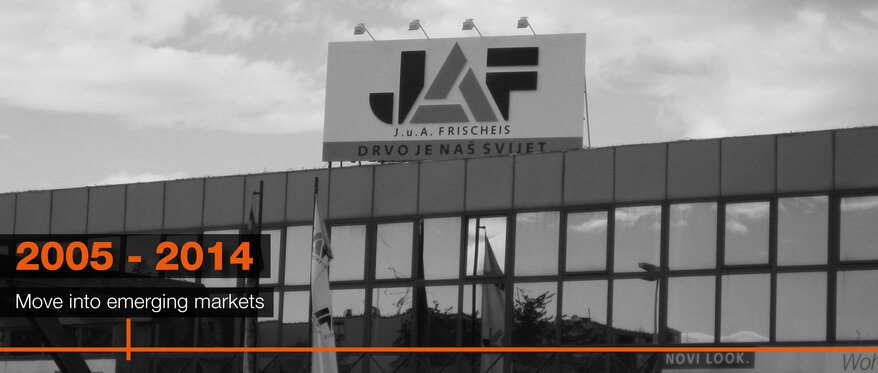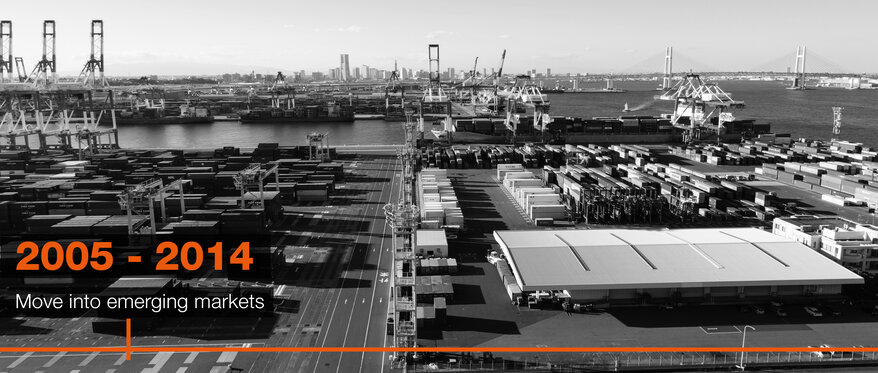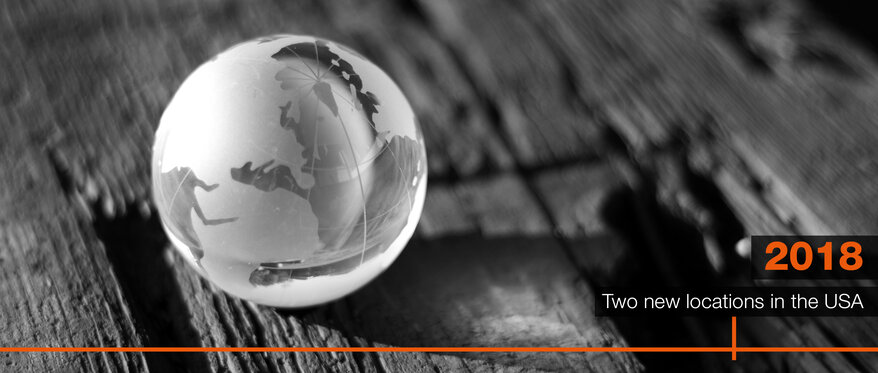 The company was founded by Josef and Antonia Frischeis in Stockerau (Austria) in 1948. With their consistency, familiarity with the market and tremendous personal commitment they laid the foundations on which the company developed from a local wood merchant to the international JAF Group.
Practiced Values
We are motivated by constant growth and change. Therefore, we strive for the highest possible understanding of the customer and find flexible solutions for the use of wood in both house and home, for the woodaworking industry, trade, and commerce, as well as consumers. We raise awareness of the forest as THE essential resource for living, housing, and home. Furthermore, we take responsibility for a sustainable and sensitive approach to wood.
Quality is our world
WE ...
Delight is our world
WE ...
Respect is our world
WE ...
express respect and appreciation.
enjoy mutual trust and understanding.
practice open communication and both give and take feedback.
involve everyone in the company.
show compassion and heartfelt interest in others.
make targets transparent.
say what we mean and explain correlations.
Growth is our world
WE ...
look for new opportunities.
strive for continuous improvement.
promote and demand innovation.
share knowledge and leverage our strengths.
are prepared to engage in personal development.
believe in making small things grow.
Nature is our world
WE ...
live out our interest in forests and wood.
think and act long-term.
avoid waste and give more than we take.
respect and conserve natural resources.